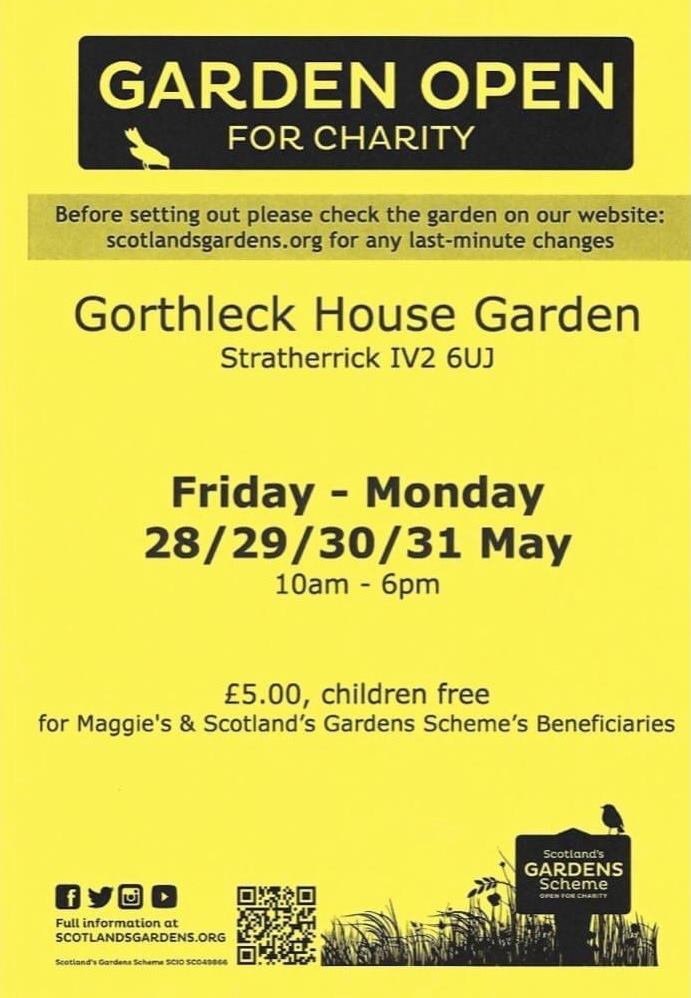 Gorthleck Garden Open Day
Friday, 28 May 2021
Gorthleck House Garden plans four-day opening in May.
There are hundreds of different varieties of azaleas and rhododendrons as well as camellias, pieris, a collection of stunning bamboos and lots of different trees. Many people have seen the shelter belts from the main road or the Stratherrick War Memorial but have no idea what it is like to wander through this hilltop garden. With nearly 20 acres, visitors should allow plenty of time to explore and enjoy a very different experience from any other rocky ridge around Gorthleck.
Visitors can park on the grassy verge at the top of the drive. There is more information on the Scotland's Gardens' Scheme website at Gorthleck House Garden
Admission is £5 for adults, children are free. There will be an 'honesty box' at the top of the drive close to where visitors will be able to park. All monies raised will go to Maggie's Centres and other charities.
The garden will be open from 10am to 6pm on Friday 28 May 2021, Saturday 29 May 2021, Sunday 30 May 2021, and Monday 31 May 2021