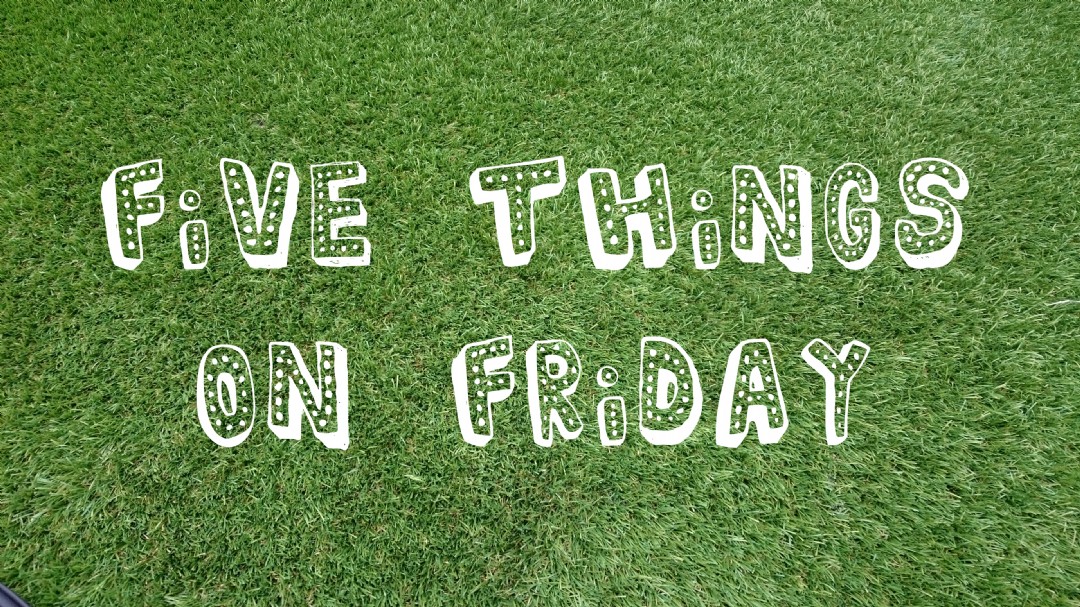 Friday, 04 June 2021
FIVE THINGS FOR A FRIDAY
MORE JOBS TO BE ANNOUNCED
This week at the Trust Board we agreed to employ a Finance Officer. This will help raise our capacity to meet the future demands on the organisation when supporting the community / community groups and ease the pressure on our volunteer led base. Please keep your eye out for the advert soon!
MONEY, MONEY, MONEY
We have to report to the funders (if from windfarm, hydro benefit or grants) to make sure the available funds being distributed are going to the project outcomes they are designated for. This takes considerable thought by volunteers tasked with agreeing to grants at the moment. As we get closer to the development of the Community Action Plan it will become clear that funds and resources will then be directed to the outcomes determined by the community. The Trust are developing how community members and community groups can report back on funds allocated in a more effective way so we can all assess and celebrate impact. Some of this will drip feed into funds being allocated now, so please do not be surprised if asked.
COMMUNITY ACTION GROUPS ROUND 2
The Action Groups start up again next week. Get all the latest news, catch up, roll up your sleeves and have your say – details here Stratherrick Updates | Future Ideas (communityfuture.net)
DOWN BY THE RIVERSIDE
Each meeting we discuss a specific project and this month it happened about Riverside which has been a hot topic of late, on and off social media! A few points from the Board Meeting.
We believe the Community Council have asked for an extension to the planning consultation period and the Board fully support that to allow time for the activity below.

Although there has been considerable consultation over several years the ebb and flow of community life does change. The Board agreed to a survey to capture fully 'here and now' and will circulate this across the community over a two-week period from next week (we will capture the comments from those nearest to the field / immediate area too)

We are establishing a Steering Group to take the project forward if planning is granted. Some nearby residents are already on that. If you or your community group have an interest in this project, we urge you to now make it known – press the 'Get Involved' button at this link now! Riverside Field | Stratherrick & Foyers Community Trust (stratherrickcommunity.org.uk)
We think it is important that people engage with planning if they have a positive or negative view. We do anticipate the Steering Group will have to work through any conditions relevant to the site (The Planning Application was due to go in late 2020 but had been delayed due to the requirement for a Roads Report). Before commenting do read the Design Statement in Documents as that tells the story of how the community got to this point. Make your views known to the Council here 21/02331/FUL | Community amenity development (masterplan), MUGA, sports/play areas, car park, community hall, gym | Land 100M NW Of Linden Grays Park Foyers (highland.gov.uk)

We clarified to all members of the Trust Board how the funds to purchase the field were acquired and what their responsibilities may be moving forward. The Field was bought by a grant to develop community facilities. If community facilities are not developed the land will have to be sold and money returned. This, of course, will be a last resort.
I was in touch with some of the residents who expressed an interest to be on the steering group and their thoughts helped guide the Trust view above.
The next Steering Group meeting will probably be after the Community Action Plan Action Groups have been completed at the end of June.
DON'T BE SCARED!
The lovely thing about my role is you get to see both sides of a story. The Riverside Field Project has views, some strong, on both sides of the debate. Some on social media. Some in community get togethers. Some in formal meetings. Some just a chat over a coffee. Even the Trust Board have different views on any plan. I would not expect anything else. Some people have a middle ground – they like one aspect of the plan, but not another and cannot decide if the thing that concerns them is the dealbreaker. That is fine too.
Some of you will have experienced many changes over the years – no matter what house you live or shop you go to or facility you use or wind turbine that revolves around and around someone may have objected to it being there.
I hope both the planning process (which tends to be very unemotive and deals in facts, policy and professional advice) and the work from the community steering group will come to a consensus. What is important is that you do not feel scared, worried or bullied into your view from anyone – and I include the vehicle that is the 'Trust' in that. So, apologies from me if you feel that now or things seem to be moving too fast on any project. Change is scary but I encourage you to make your views known through recognised channels and hopefully we will get the balance right.