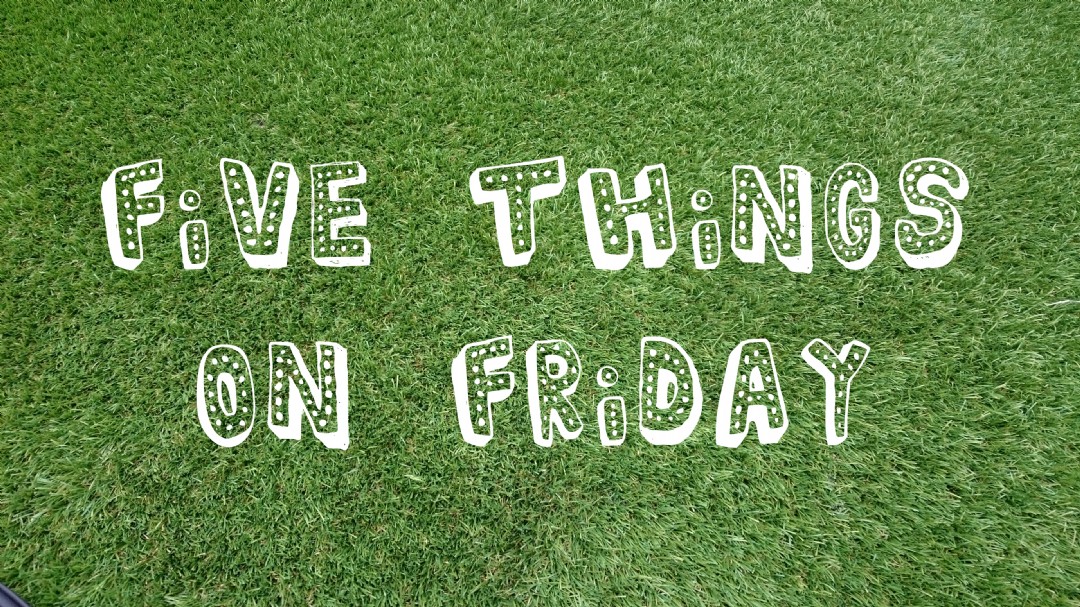 Friday, 21 January 2022
The Community Action Plan has been developed after six months of consultation engaging the community. 
The Community Action Plan (CAP) has focussed on five distinct areas – community life, outdoors and nature, getting about, our homes and organising ourselves (see below)
A NEW APPROACH 
As a marked difference to how the community has organised itself in the past (using the Trust as a mechanism) we feel these areas should be retained as 'Community Action Groups' involving a Trust Director/s, staff member/s, community group representative, stakeholder groups, skill-based individuals and community volunteers.  Many of these have been identified during the CAP Working Groups and Assemblies but if anyone has the skills and time they can contribute to these Action Groups. Fill out the survey - details here
PROVIDING RESOURCES 
Resources should be directed at the objectives of the CAP and the aim of each Community Action Group is to meet those objectives.  Each group will have an annual budget allocation from our funders (in the region of £10,000 in 2021-22 and approx. same or more a year beyond that).  Project Planning Tracker will be used with task tracking tools and updated project reports on the website once a week for members of the community, Action Groups, Stakeholders and Board Members. 
STAFF SUPORT 
The Community and the CAP identified staff support as a key requirement to support the work of the community and the volunteers.  The Trust has put into place staff who will work across the Action groups to support the CAP outcomes.  They are; 
Trust Manager TONY FOSTER – to oversee the organisation and move us forward in an objective and strategic way, engaging with relevant stakeholders and supporting staff and community volunteers. 
Community Liaison Officer STEVEN WATSON – to support community groups, business groups and individuals by advising them of best routes for advice and funding.  To pro-actively support groups and ensure we promote their impact. 
Administration Officer LAURA WALKER KNOWLES – to work with the Board in ensuring audit trail of all decision making, support grant applications, finance and HR, maintain IT network and update our annual timetable of activities to ensure good governance.  There are other Administration Officers in other organisations. 
Project Co-Ordinator CAROLINE TUCKER – to project manage and advise on timelines, ensuring follow up of suppliers and stakeholders to maintain project timetables.  To keep the Board and community informed of progress on all major projects. 
Buildings and Facilities Officer STEVE MARSHALL – to ensure our service to the community through our estate and ensure we meet our health and safety and legislative requirements.  To manage sub-contractors and staff to ensure a quality of service throughout our estate. 
Finance Officer CARLENE VINCENT – to ensure the financial stability and management of the organisation and report to all our stakeholders the financial position of the Trust.  To advise us on the financial stability and viability of other groups and projects who are requested to meet the objectives of the CAP.  To produce an annual budget and ensure we remain on target to meet those budgets on an annual basis and oversee our investment portfolio for sustainability beyond the lifetimes of the windfarm/hydro projects. 
Fundraising Manager (TBC) – there must be less reliance on grant funding from windfarm/hydro as the community expectations and legacy projects are developed.  The Fundraiser will help raise capacity for the Trust and other groups in a co-ordinated way, using the community needs identified in the CAP as the cornerstone for each application.  There is an expectation we hope to raise £4million in five years for the benefit of the community. 
We hope to take further staff on a project-by-project basis, pending funding.  Supporting volunteers, communications and administration support are other areas that we could do with staff support for.  Staff will not necessarily be managed by the Trust but could be, using the resources at our disposal.  
POSTS FUNDED BY THE BOARD 
The professional staff funded by community benefit funding that work within organisations such as Boleskine Commmunity Care and Stratherrick and Foyers Community Council will also support CAP activities outwith their normal duties. As with the Action Groups, organisation such as these will be able to draw on the shared staff services the Trust has put in place to help with their CAP related projects. 
COMMUNITY STRUCTURE 
The Trust will continue to have a Board with new Advisory Groups to support the Board and the CAP Groups.  This will aid community cohesion across projects.  These will be; 
Weekly Communications and Events Group – to co-ordinate marketing, communications, events and to co-ordinate feedback on all activities. 
Monthly Fundraising Group – to work with all relevant groups on raising funds to meet the objectives of the CAP, avoid duplication of funding applications and to monitor what has been applied for in a coherent and consistent way. 
Monthly Finance Meeting – to monitor budgets for each group, recommend any changes to the budgets and co-ordinate local community grant 
Weekly Business Meeting – weekly meeting of the Chair, Vice Chair, CEO and Finance Officer when required on all matters related to staffing and overall resources to meet the objectives of the CAP.  To benchmark impact, monitor impact and make recommendations to the Board to ensure a robust and responsive organisation 
Monthly Business Meeting - as above with SSE and other funders as appropriate. 
Business Breakfast – with local businesses to support each other B2B and how we can support them and their business to create employment locally 
Monthly Staff Meeting (Internal) – monthly meeting for all staff to deal with operational matters.  There will be individual annual appraisals to assess if set objectives for the year are being met, training requirements of staff to meet those objectives if required and agreeing objectives in line with the CAP objectives. 
Monthly Staff Meeting (External) – a weekly diary meeting to keep each group informed of activity and identify partnership working if appropriate.  Likely to be between SFCT, BCC and CC in first instance 
Monthly Community Forum – A hybrid meeting on the first Wednesday of the month to answer any questions from the community, community groups to come along and share what they are doing and to discuss a specific project if feedback is required. 
Annual Community Forum – an opportunity once a year to get all stakeholders together and present the progress of the CAP, following a traffic light mechanism.  To recommend parking a project if external factors have changed within the community.  To come up with solutions to CAP objectives and celebrate success. 
Annual AGM – Trust AGM to present the Trust Report and Financial Report of the Trust and answer any question of our members. 
Monthly Board Meetings – with ownership of projects being 'devolved' the Board will be more strategic and less operational, ensuring the governance of the Trust meets the needs of the community and our funders. 
CAP ACTION GROUPS 
Each Group will be made up of a key director/s, appropriate Trust staff, community groups, stakeholders, key individuals (skills based) and volunteers to meet as and when (we advise at least once a month).  These will be identified in consultation with Nick Wright and his team and a general call out to the community. These are not 'meetings' as such but are calls to action in whatever forum is appropriate for that group, individuals' expertise and their subgroups.  They should be action driven, coming to solutions to how to makes things happen.  Timelines of activity will be developed from each by the Project Co-Ordinator with SMART objectives of Specific Goals (aligning to the CAP) that are Measurable, Achievable, Realistic and Timebound.  The Wildside Board Room will be provided to you free of charge to meet (extended into other rooms if required) or work from on a daily basis. 
CAP ACTION GROUPS 
CAP Action Groups are responsible to meet the outcomes identified in the Community Action Plan.   
Working Together 
Those involved in the Action Groups will work together with the Board of Directors to identify resources required and meet a clearly defined set of outcomes, within a budget allocated to them on an annual basis.  They will be responsible for ensuring a set of strategic goals, risk assessment, business planning, match funding, project planning and implementation of projects based on the outcomes of the Community Action Plan.  Action Groups can call on the central resources of the Trust, as agreed with the Board of Directors.  The Board of Directors will oversee good use of said resources and will advise on and avoid duplication across the community if identified. 
Accountability of the Action Groups 
Each Action group is accountable to the Board of Directors to ensure outcomes are met and undertaken within the governance structures of the community body (The Trust). 
Each Action Group will be made up of Directors, Staff, Group Representatives, Volunteers, Professionals with skills in the specific area (if funding allows) and External Community Stakeholders who can facilitate action. 
In the first instance we aim for these groups to be introduced by CEO and 'chaired' by Nick Wright and his team to ensure active participation by everyone on the action group and to ensure they cover the outcomes of the CAP.   
Sub Groups or Smaller Project Teams 
At times Action Groups can be made into sub groups or a smaller project team.  Sub groups do not necessarily need a Director or Staff Member but must report to the Action Group (via email or meeting) to agree any expenditure of the Group Budget. 
Role of the Board of Trust Directors 
The role of the Board is to ensure clear objectives are set out for the Action Group and each set of Directors on the Action Group (with staff support) are part of the group to ensure due diligence is being met.  However, they also have the responsibility to agree courses of action at Action Group level, based on a set of identified criteria, to allow projects to move forward. 
Action Groups are accountable to the Board of Directors who can, at times, reverse decisions if it is felt they are not meeting the objectives in the Community Action Plan or there are significant risks, challenges or change of circumstances that prevent projects moving forward. 
Communication and monitoring  
The Board and Community will be fully informed of Action Group activities via the website on a weekly basis and monthly via the magazine/newsletters.  The Board will also monitor Teams discussions, Project Plans and financial planning and make recommendations as appropriate.  Annually, prior to the Trust AGM, Action Groups will meet and share achievements and report how each project is going in a open Community Forum.  A simple traffic light system will be used to advise progress.   
Evaluation and Measuring Impact 
Each project will monitor itself with a simple Traffic Light system – RED if no action, AMBER – if in progress or delayed, Green – If achieved.  This will be reported by each group at an Annual Community Forum (as listed above). 
BLACK can be used if a project is defunct based on outside factors not known at this time. 
Using an annual benchmarking exercise, with support from Scottish Community Development Centre (SCDC), we will report back the impact on the CAP, of each Action Group and working together enjoy success or look to solutions to bring projects back on track. 
Conflict resolution 
It is recognised conflict can happen between groups and individuals from time to time.  The CEO will undertake an investigation, offer mediation and inform parties of agreed resolutions or recommendations once mediation has taken place.  Mediation may be internal (by the CEO) or by an external body.   
ACTION GROUP ACTIVITY 
Under each Action Group is a summary break down of the Community Action Plans to take forward.  More detail for each can be found in the final CAP document. 
COMMUNITY LIFE 
Retain Post Office and Shop 
Local Community Hubs – steer purpose* 
Wildside Centre 

Errogie Club House 

Stratherrick Community Hall 
Inverfarigaig – land & forest classroom 

Foyers Sports & Leisure Facilities 

Torness – field sports club 
(What Will Local Education Look Like) 
OUTDOORS AND NATURE 
Develop Playparks 
Develop Community Woodlands 
Employ all year Community Ranger Squad 
Create employment by Tourism Development 
GETTING ABOUT 
Community Transport Initiative 
Safe Walking and Cycling (To Schools) 
Better Roads Maintenance and Signage 
Paths and Places 
OUR HOMES 
Pre School / After School / Nursery Care 
Specialist Care 
Affordable Zero Carbon Community Homes 
**Broadband 
Planning and Public Services That Meet Our Needs 
ORGANISING OURSELVES 
Improve Community Communications 
Help People Into Work 
Support Volunteering and Volunteer Groups 
*LOCAL COMMUNITY HUBS 
Managing the development of the properties within the Trust's portfolio that form the network of community hubs will remain the responsibility of the Trust Manager and Board of Directors. Each property will have an accountable director. This approach has been chosen because of the complexities of developing the brief, obtaining planning permission, fund raising, managing the build and then the ongoing management and maintenance. Each property will have a steering group that represents all views of the community and will be chaired by a Board Director. 
**BROADBAND 
Development of the broadband strategy will be the responsibility of the Trust Manager and Board of Directors. This will be the case until the provision of broadband services are provided by commercial operators and no longer require the financial support of the Trust. Development of the strategy will be driven by Our Homes Action Group. 
SUMMARY 
The above report offers a simple structure to progress the CAP and the needs of the community.  The aim is to engage everyone at all levels, any life stage and with any time commitment you may have on making things happen If you have a question your first port of call will be the Trust Manager (or designate as projects progress).  Contact Tony at tony-ceo@sfctrust.org.uk with any questions. 07734884320
To ensure the Trust and this structure are robust we have asked for external research to ensure we are fit for purpose to help deliver this project. Community Enterprise have been appraoched to undertake this work, which is proceeding now.