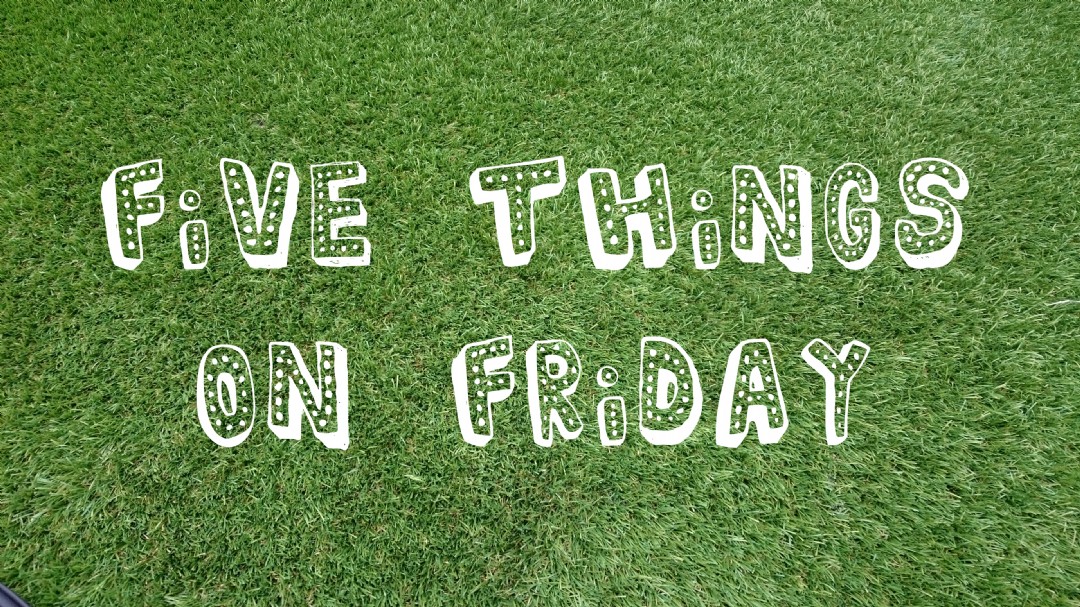 Friday, 16 April 2021
It's Friday. And five things…
Time for Assembly – and bank those ideas
This week I had a read of all of your ideas in the Idea Bank – and what other members of the community thought of them. I've never seen anything like it before and I was mightily impressed how it works. Like a bunch of sticky notes on the fridge fused with heart emojis to get a sense of what others think of the idea. All this along with the recent survey and Thursdays first Community Assembly is giving a great picture of the direction the community wants to go, which is all very exciting to watch develop, as well as how to achieve those goals together. Around 60 people actively participated and it was a useful exercise to sit back and listen and process what people had to say. Community dynamics and ideas can be very similar but how to pull everything together and embrace community ideas, creativity, skills, can do attitude and community spirit into a set of achievable action plans in which we all play a part is key. It's not how you start (which usually is us all having a good old fashioned moan) – it's how you finish! Brilliant (despite a few technical gremlins, which I encountered to!)
Local Development Plan
As part of my own induction and getting to know the area I was able to attend a meeting with Head of the Council Margaret Davidson on the subject of the Community Action Plan and how other stakeholders can participate and help achieve some of the outcomes in a positive way. We did touch on the Local Development Plan which is being developed at the same time as the Community Action Plan and both should reflect each other so we can perhaps pool our resources, activities, skills and what we all bring to the table in a proactive way. The timing of both is very fortunate and we have a real opportunity to do great things, get a far greater understanding of what we can achieve and avoid some of the challenges the community will face in ten years time if we just stay the same. So far, so good.
Virtual Tea Break
We grabbed a cuppa and lead volunteer Directors Kirsty, Catriona and myself had about ten or so people attend the Riverside Field Virtual Tea Break. It's true, we had community folk who felt they hadn't been consulted enough, or had points to raise, or were supportive of what's being considered as we go into planning. I am now aware of fauna, wildlife, access, sightlines, sound vibration, wild camping and shinty over two cups of tea! It's about us all creating the right balance, being fully aware of the potential and limitations of the area and the sensitivities of people who live there. It was nice to chat in an informal setting and get to know what thoughts are in everyone's minds and people seemed to be quite considerate about the opportunities. It's the first time I've had a virtual tea break and almost certainly not the last! Thanks to everyone who came and your kind words at the end which truly mean a lot not only to me as the new boy but the two volunteer leads as well. Watch out – if you see parts of the field with pathways, circles, triangles, rectangles and benches they have not been left by aliens but an attempt to create some spaces for people to enjoy the outdoors and use during the summer. A small steering group of local community members will now take this forward with support from the Trust.
Doing the tour
I've had a number of virtual tours of buildings to see the issues other groups are facing and a couple of chats with members of staff of other organisations about projects reaching successful conclusions from E Bike projects to affordable housing. Wildside will (hopefully) open soon and many of you will be able to use the meeting rooms and social spaces it offers to all groups. It is one of the best spaces I have seen in a community setting and I cannot wait to see what the community and community groups bring to it now that it is in 'community ownership'. I also had a chance to explore the Foyers Bay project which is progressing with the hope you will see some activity after many years of waiting before the end of the year. It feels a little like we are pre judging what will come out of the Community Action Plan but it is truly about being prepared for any eventuality so we can hit the ground running and achieve some short term goals on projects which, whilst a lot of work is being done behind the scenes, haven't translated to actual activity on the ground. Or even water.
Creating Jobs
This week I was pleased to interview some strong candidates for our new Caretaker Role! More details coming soon. We also advertised the first new full time post to help focus on project management of whatever comes out of the Community Action Plan. Thjey will help inform the technical aspects of any match funding applications we have to put together alongside evidence of need that will come out of the Community Action Plan. I was pleased to hear during the CAP discussions that there was a feeling that community volunteers needed some professional support to move things forward, so it feels like the right time to create employment within the area and get a Project Co-Ordinator who can adapt to any ideas that are presented. That closes the end of May and I hope we get plenty of strong candidates. Please apply if it is for you or share to someone you think would be good at the role. Details can be found at PROJECT CO-ORDINATOR JOB VACANCY